Schrijf je in voor de NIEUWSBRIEF bovenaan deze pagina, als je op de hoogte gehouden wilt worden van de lessen, draai weekends en keramiekworkshops.
-----------------------------
Sign up for the NEWSLETTER, at the top of this page, if you want to stay informed about the classes, wheel weekends and special workshops.
••••••••••••••••••••••••••••••••••••••••••••••••••••••••••••••••••••••••••••••••••••••••••••••••••
Als je de Nieuwsbrief van Oktober wilt ontvangen, mail me dan even.
If you are interested in getting October Newsletter, Please email me.
NIEUW | NEW op YOUTUBE!!!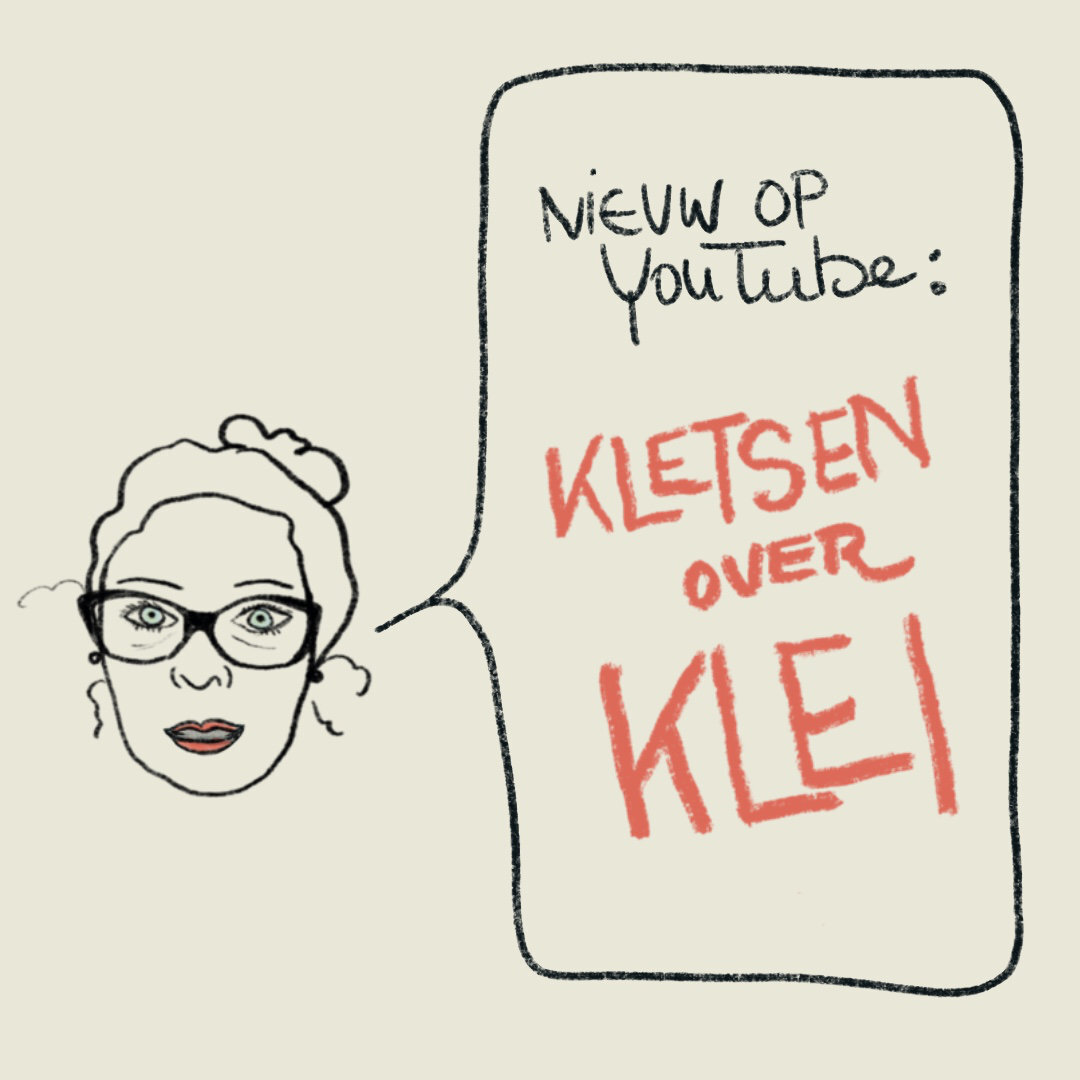 Wat ik het meeste mis is het kletsen over klei. Vandaar dit nieuwe avontuur! https://youtu.be/9xiEUb_axBg
Chatting about clay is what I miss most!. Hence this new adventure! https://youtu.be/9xiEUb_axBg
english below

Welkom hier! Deze website is een beetje in transitie op dit moment. Net als mijn leven eigenlijk! Na anderhalf jaar 'stilte', is er weer wat beweging. Afgelopen augustus was er een Porselein 4-daagse in het atelier van Suus (zie eerder bericht). Wat een blije mensen allemaal! Ik ook. Het was even wennen om niet in mijn eigen vertrouwde studio te werken, maar het ging allemaal prima. Er gingen geluiden op om ook in de winter een Porselein 4-daagse te doen. Dat lijkt mij ook wel leuk als er genoeg animo voor is. Laat me weten als je op een belangstelling-lijstje wilt: charlotte@keramiek-centrum.nl

Mijn mini atelier in Amsterdam Noord (Tuindorp Oostzaan, vlak bij NDSM) is bijna klaar. Ik ben weer begonnen met eigen werk te maken. Jarenlang was lesgeven mijn voornaamste focus, maar nu is er weer ruimte voor mijn eigen fantasie ;-) Omdat dat soms echt een beetje stil is, ga ik in 2022 starten met (bijna)privé draailessen. Meer hierover in de Nieuwsbrief die binnenkort verschijnt.
Charlotte
Welcome here! This website is somewhat in transition at the moment. Like my life to be honest! After 1,5 year of 'silence' there is finally some movement. Last August I hosted a 4-day Porcelain Workshop in Suus' atelier (see earlier post). All happy people! And me too. I really had to get used to not teachig in my own studio, but it all went fine. There were suggestions to host a Winter 4-day Porcelain Workshop. I'd like to honour that, if there is enough interest. Let me know if you would be up for that: charlotte@keramiek-centrum.nl

My mini work space in Amsterdam Noord (Tuindorp Oostzaan, close to NDSM) is almost ready. I have started making my own work again. For years my main focus was teaching, but now I have headspace for my own fantasy ;-)
Sometimes it can be a bit too quiet, so in 2022 I will start teaching (almost) private wheel lessons. More about this in the Newsletter which is in the making.
••••••••••••••••••••••••••••••••••••••••••••••••••••••••••••••••••••••••••••••••••••••••••••••••••
English below
NIEUW ADRES VOOR WEKELIJKSE KERAMIEKLESSEN, OPEN STUDIO EN WORKSHOPS
Donker Curtiusstraat 25K, Amsterdam
Op de grens tussen Oud-West, De Baarsjes en Westerpark, niet ver van Centrum en de Jordaan. Goed bereikbaar met het openbaar vervoer en zelfs wat (betaalde) parkeerruimte. De keramiekcursussen zijn inmiddels gestart. Voor meer informatie mail: suus@keramiekatelieramsterdam.nl
-----------------
NEW ADDRESS FOR WEEKLY CERAMICS CLASSES, OPEN STUDIO AND WORKSHOPS
Donker Curtiusstraat 25K, Amsterdam
On the border of the districts Oud West, De Baarsjes and Westerpark, not far from the Jordaan and City Centre. Close to Public Transport and even some (paid) parking space. For info on ceramics courses send an email to suus@keramiekatelieramsterdam.nl