Schrijf je in voor de NIEUWSBRIEF bovenaan deze pagina, als je op de hoogte gehouden wilt worden van de lessen, draai weekends en keramiekworkshops.
-----------------------------
Sign up for the NEWSLETTER, at the top of this page, if you want to stay informed about the classes, wheel weekends and special workshops.
••••••••••••••••••••••••••••••••••••••••••••••••••••••••••••••••••••••••••••••••••••••••••••••••••
Als je de Nieuwsbrief van Oktober wilt ontvangen, mail me dan even.
If you are interested in getting October Newsletter, Please email me.
NIEUW | NEW op YOUTUBE!!!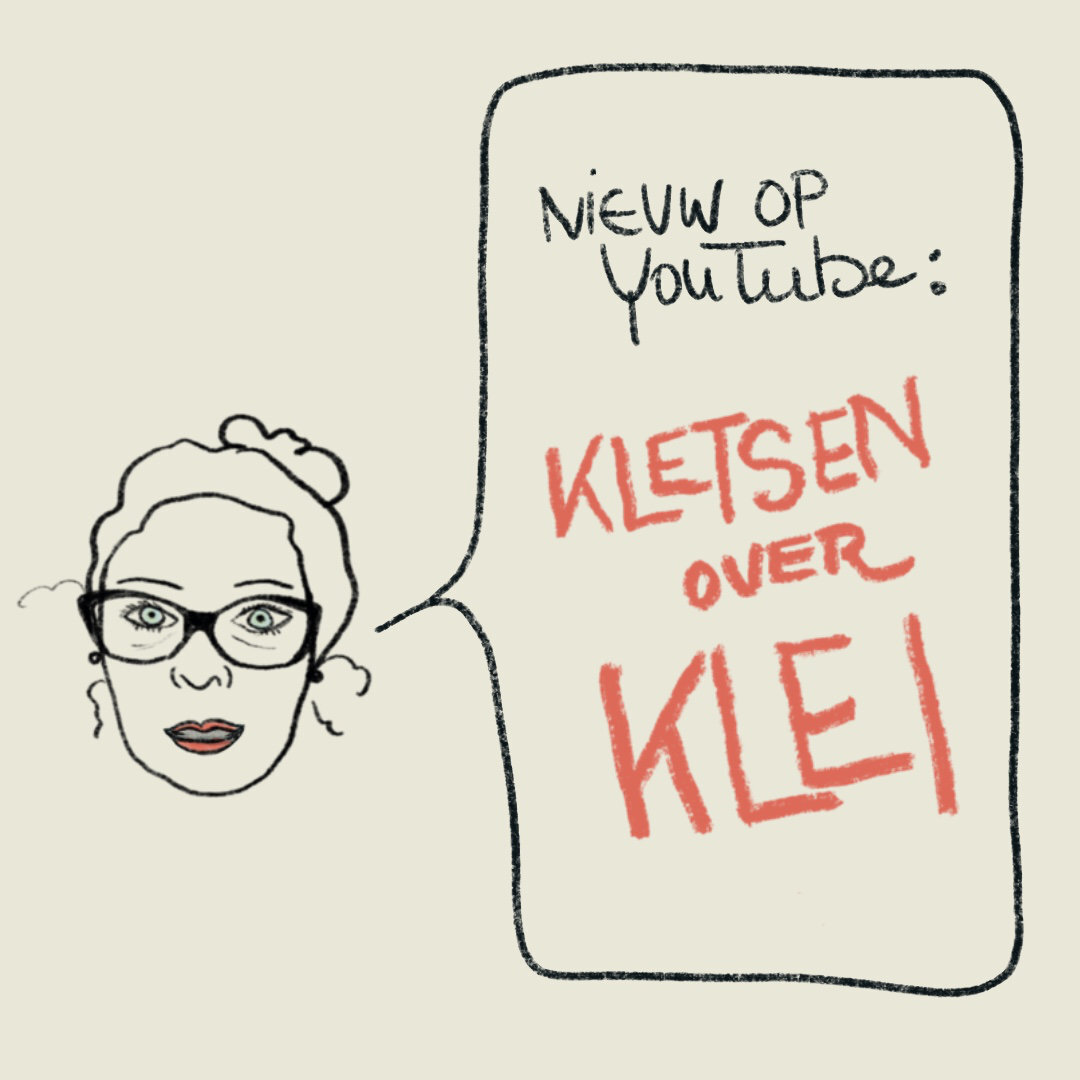 Wat ik het meeste mis is het kletsen over klei. Vandaar dit nieuwe avontuur! https://youtu.be/9xiEUb_axBg
Chatting about clay is what I miss most!. Hence this new adventure! https://youtu.be/9xiEUb_axBg
english below

Welkom hier! Deze website is een beetje in transitie op dit moment. Net als mijn leven eigenlijk! Na anderhalf jaar 'stilte', is er weer wat beweging. Afgelopen augustus was er een Porselein 4-daagse. Wat een blije mensen allemaal!

Mijn mini atelier in Amsterdam Noord (Tuindorp Oostzaan, vlak bij NDSM) is bijna klaar. Ik ben weer begonnen met eigen werk te maken. Jarenlang was lesgeven mijn voornaamste focus, maar nu is er weer ruimte voor mijn eigen fantasie ;-) Omdat dat soms echt een beetje stil is, ben ik met privé draailessen. Meer hierover in de Nieuwsbrief die binnenkort verschijnt.
Charlotte
Welcome here! This website is somewhat in transition at the moment. Like my life to be honest! After 1,5 year of 'silence' there is finally some movement. Last August I hosted a 4-.day Porcelain Workshop. All happy people!

My mini work space in Amsterdam Noord (Tuindorp Oostzaan, close to NDSM) is almost ready. I have started making my own work again. For years my main focus was teaching, but now I have headspace for my own pricess. ;-)
Sometimes it can be a bit too quiet, so in 2022 I will start teaching private wheel lessons. More about this in the Newsletter which is in the making.
••••••••••••••••••••••••••••••••••••••••••••••